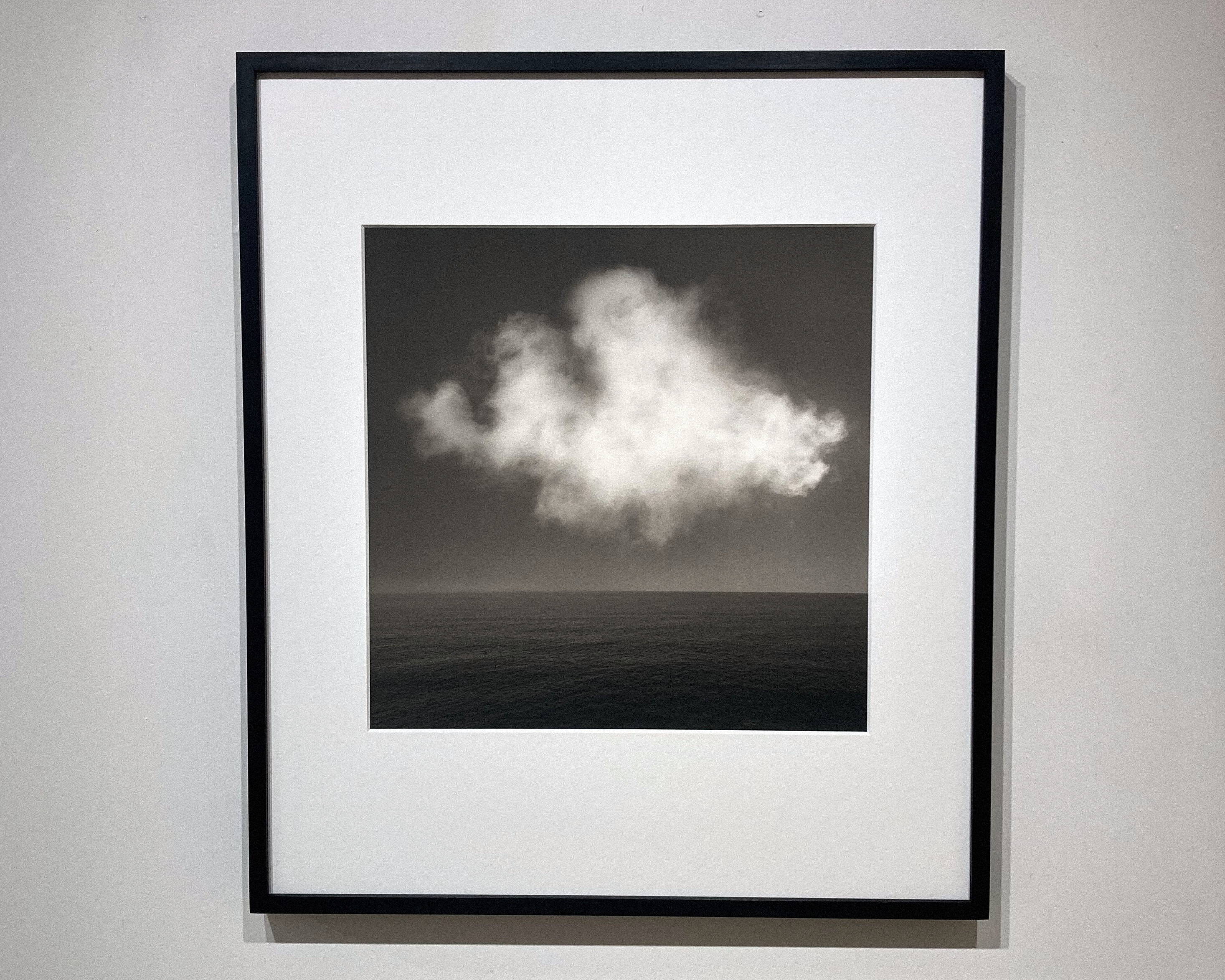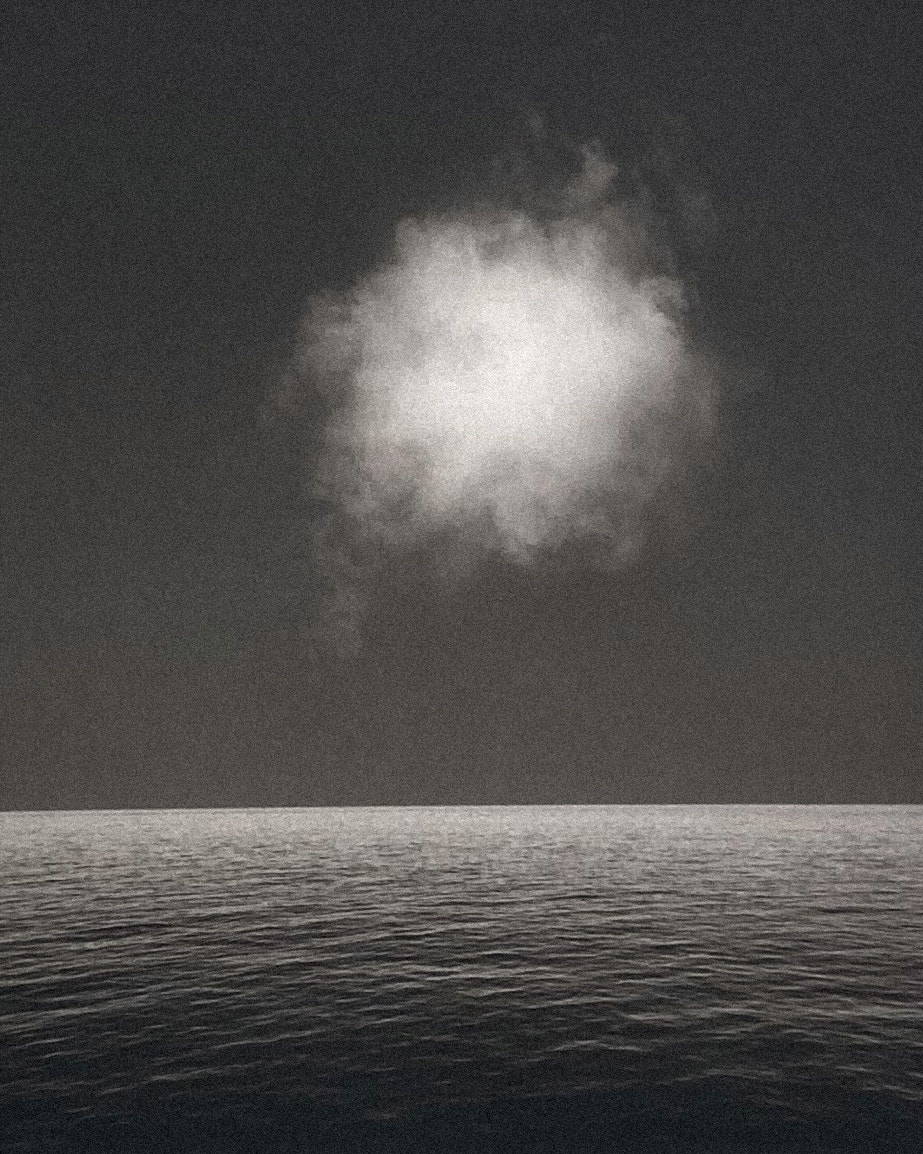 An ex-editorial photographer, John decided to focus on a new subject in 2019. This exhibition is the culmination of almost three years' work waking up at dawn to scour different coastlines for the perfect moment.
There's a beautiful balance to the works. The different, rippled textures of the sea creating a mood in relation to the sky and clouds above.
'He talks about these images as portraits of the sea at dawn', Clara one of the directors of Incubator explains, 'each one is right at that moment where the first light comes out and reflects across the ocean. Meaning you get these perfectly still seas.'
The images feel so rare and capture that crisp eeriness of first light across the ocean.
'In the room together they look effortless, but they're actually really hard to achieve. Usually it takes John about three months to get that one shot.'.
Based in W Sussex, John doesn't live too far from the coast.
Some of the works are from England, some from France, and Spain.
But the location is unimportant, what matters is capturing the ocean itself, making the subject feel human.
'John worked as a portrait photographer, photographing actors, singers, and musicians giving the images a moody uplifting feel. Here the location isn't important. It's about the mercurial state of the sea, and capturing a portrait of it.'
Head down on Wednesday 11 May from 5.30pm to enjoy a free beer and take in this wonderful expression of the ocean.
The show will be running daily Thurs-Sun 12pm-7pm 12-15 May so if you can't make the opening, please weave it into your weekend plans..