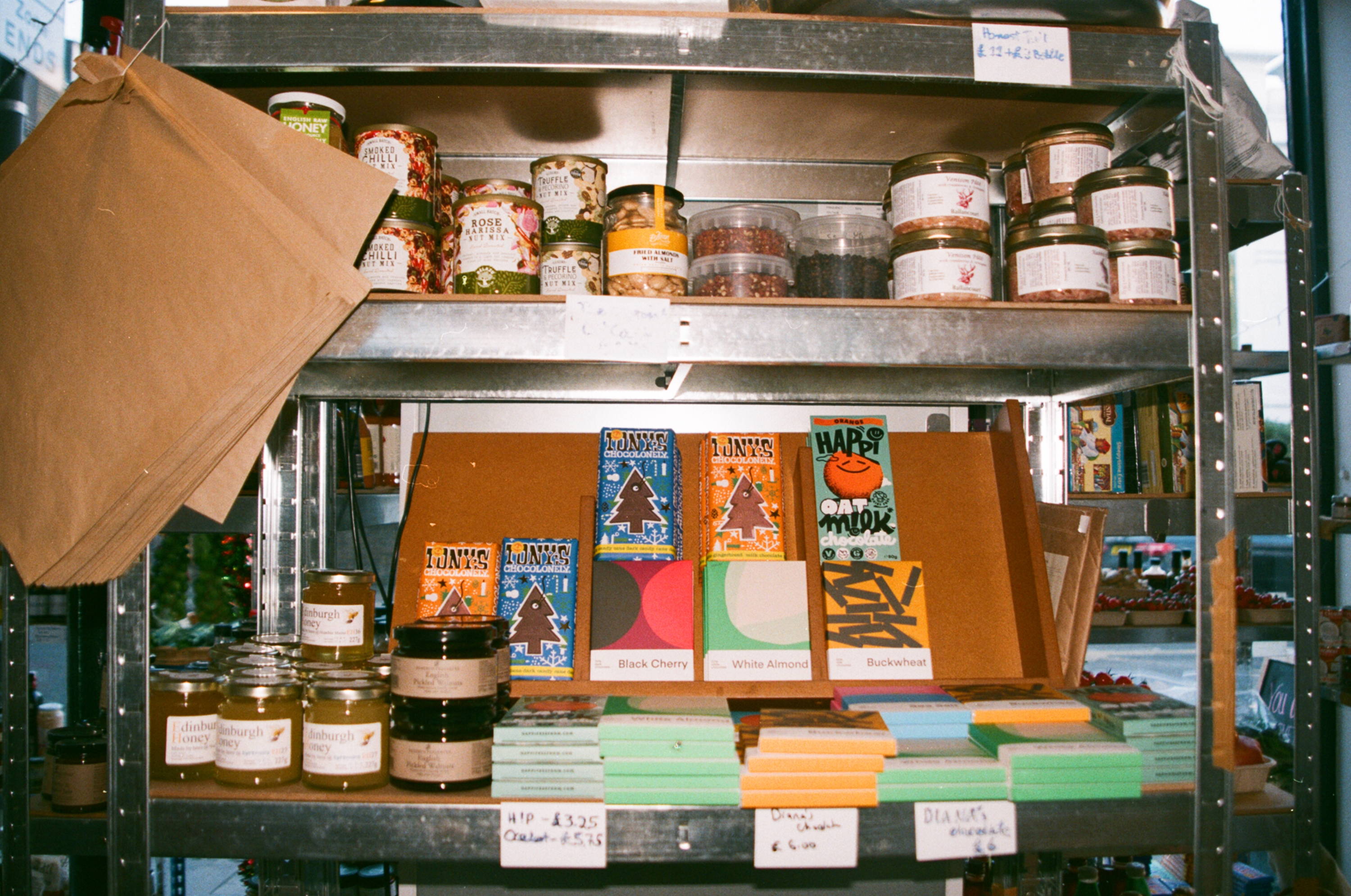 finding the community spirit in food - meet rollo from nourished communities
Rollo tells me that one of the most exciting things about working in food is the community. People want to help one another.
Having worked with farmer's markets since he was 14 (he's now 29), it's safe to say he's a familiar face on the scene. And it shows. He seems to have personal relationships with just about every customer who comes through the door, as well as most of his suppliers.
As the name, Noursihed Communites, might suggest, it was from this sense of community that the business grew.
When the Coronavirus lockdowns hit, many of the farms Rollo had been involved with for over a decade could no longer sell their produce at the farmer's market.
They approached him and asked if he could help bring them online. With that, the website and delivery service was born.
Initially, at the height of lockdown, they had their work cut out.
Rollo and the team rented one Zip van from which they delivered 150 orders a day. Buoyed by the excitement and the gratitude of their customers, however, they pushed through the hard days to bring people locally sourced produce from independent businesses.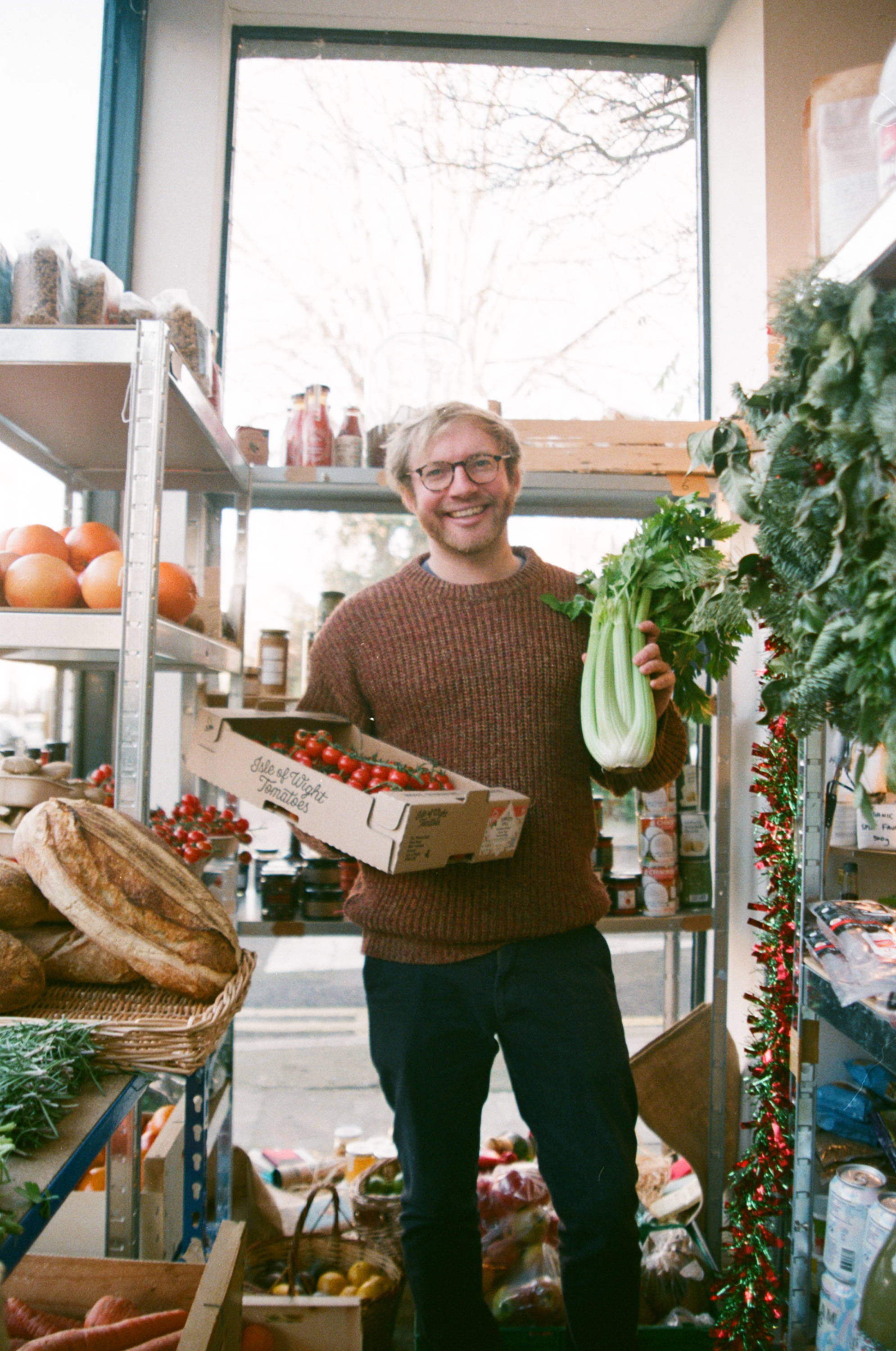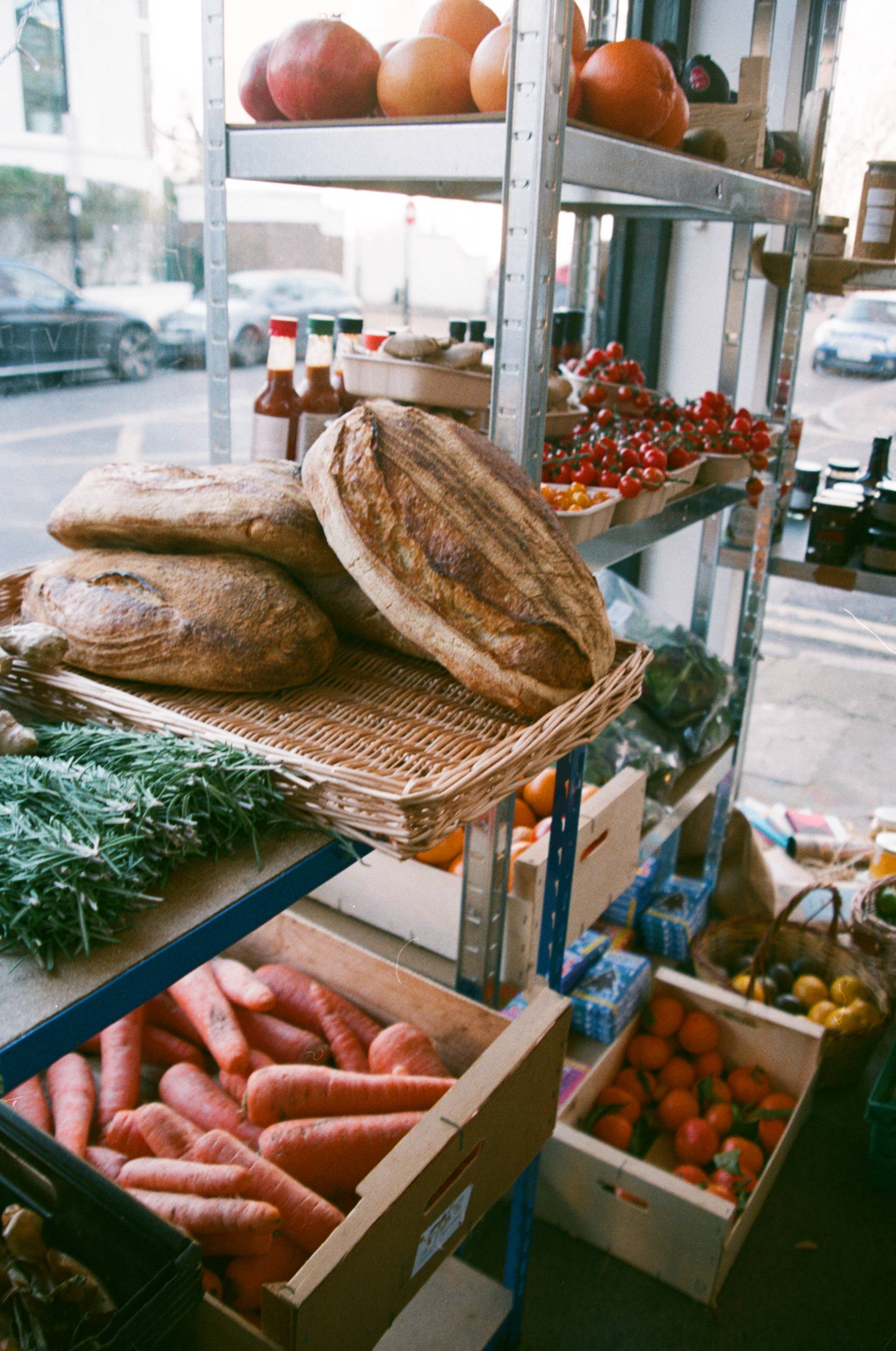 The physical shop grew from a similar place of communal spirit. A friend, Mary, offered up a little used showroom to be a more permanent space for Rollo's enterprise.
When the lockdowns finished, the showroom became the Nourished Communities shop.
Having originally focused on local produce, Rollo incorporated his e-commerce background (which saw him importing Indian spices and oils) and the shop began to stock exotic items.
Today, when I ask Rollo how he'd describe what Nourished Communities does, he tells me – 'We're a platform that supports local and independent businesses while offering a selection of curated exotic ingredients. We stock locally produced honeys, salamis and veg alongside food like Sichuan peppers, that are hard to find in supermarkets, and up-and-coming brands like Loah!'
Rollo tells me that working with emerging start-ups is one of the most rewarding parts of running Nourished Communities. He excitedly informs me that they were the first to stock 'My Neighbour's The Dumplings', which are now everywhere. The frozen dumplings, produced out of a well-known restaurant in Hackney, just started flying off the shelves.
'It's really fun supporting these smaller businesses, selling a lot of stuff for them and getting to be a part of their growth,' Rollo tells me.
With the rise of the supermarket food became impersonal. Nourished Communities know their sellers, they know their buyers and they're invested in the brands they stock.
Not only do they breathe a bit of humanity into the food shop, they sell some amazing, fresh and novel produce. From their seasonal fruit and veg boxes to up-and-coming brands, they're open 7 days a week and available to deliver.
They're one of our few partner suppliers stocking our awesome limited edition peach beer. Check them out!