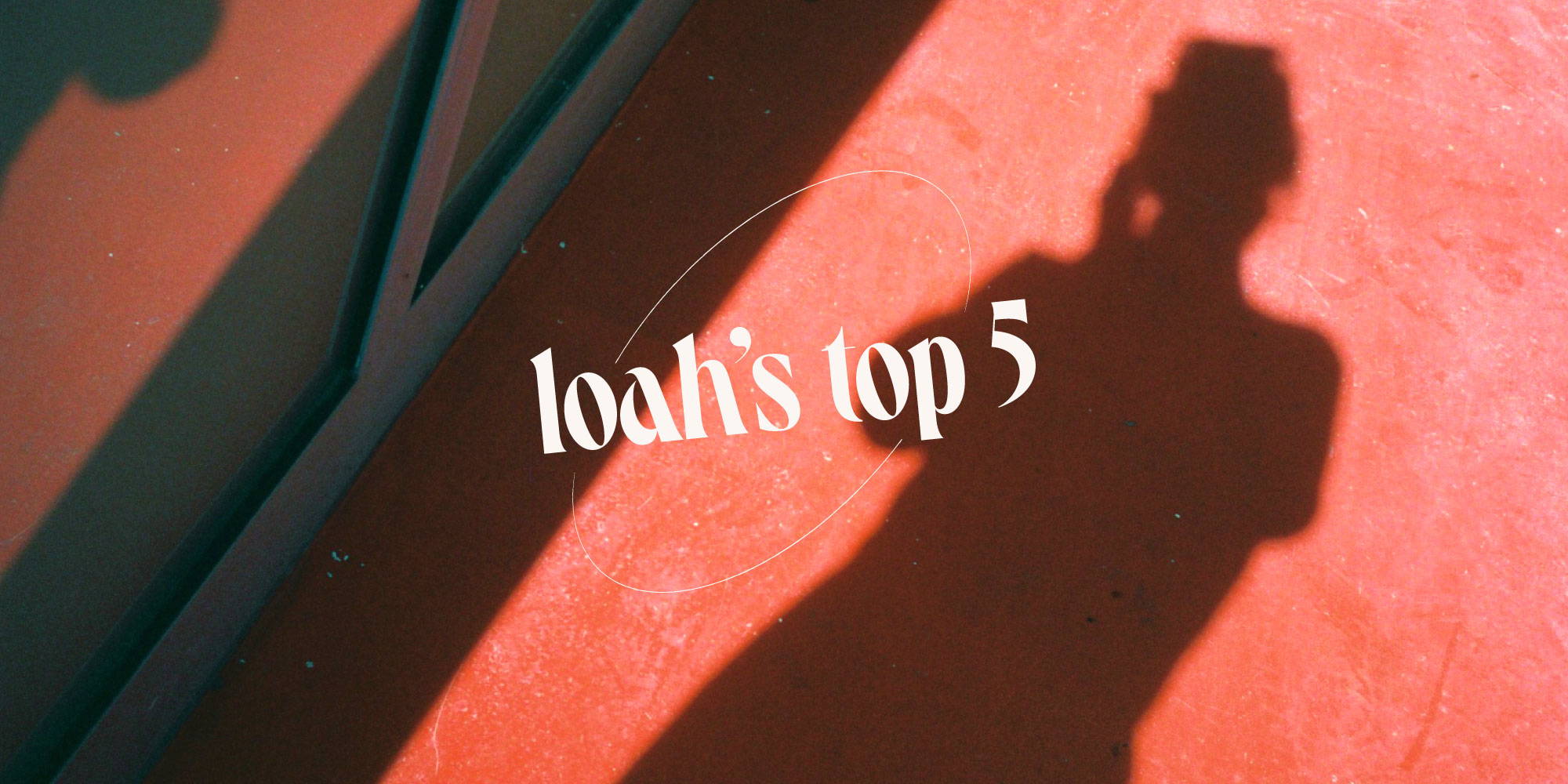 toP 5 DRINKS IN THE sun with racheal vaughan jones
We catch up with Racheal Vaughan Jones about what we should all be drinking when the sun's shining.
Racheal is the host of the excellent 'Building Liquid' podcast which looks at start-ups in the drinks sphere, the founders who are building them and those inspirational brands that came before and paved the way.
She's also recently hosted the 'Wine Down Friday' segment on Talk Radio TV, has been on the judging panel for the Gentleman's Journal Drinks Awards and, over lockdown, launched her own experimental, small-batch whiskey brand - 'Jackson Jones'.
So, what does she look for in a summertime drink?
Well, it depends on the situation really. There's one drink if you're gathering all your mates together in the park, another if you're sitting down to a BBQ and more again if it's golden hour and the suns just beginning to set. Summer offers so many different moments but, more often than not, you want it to be ice cold, really refreshing and of the sparkling variety. Something that's effectively going to enhance your moment.'
With that in mind, let's dive into her top 5 drinks for those sunny days: ;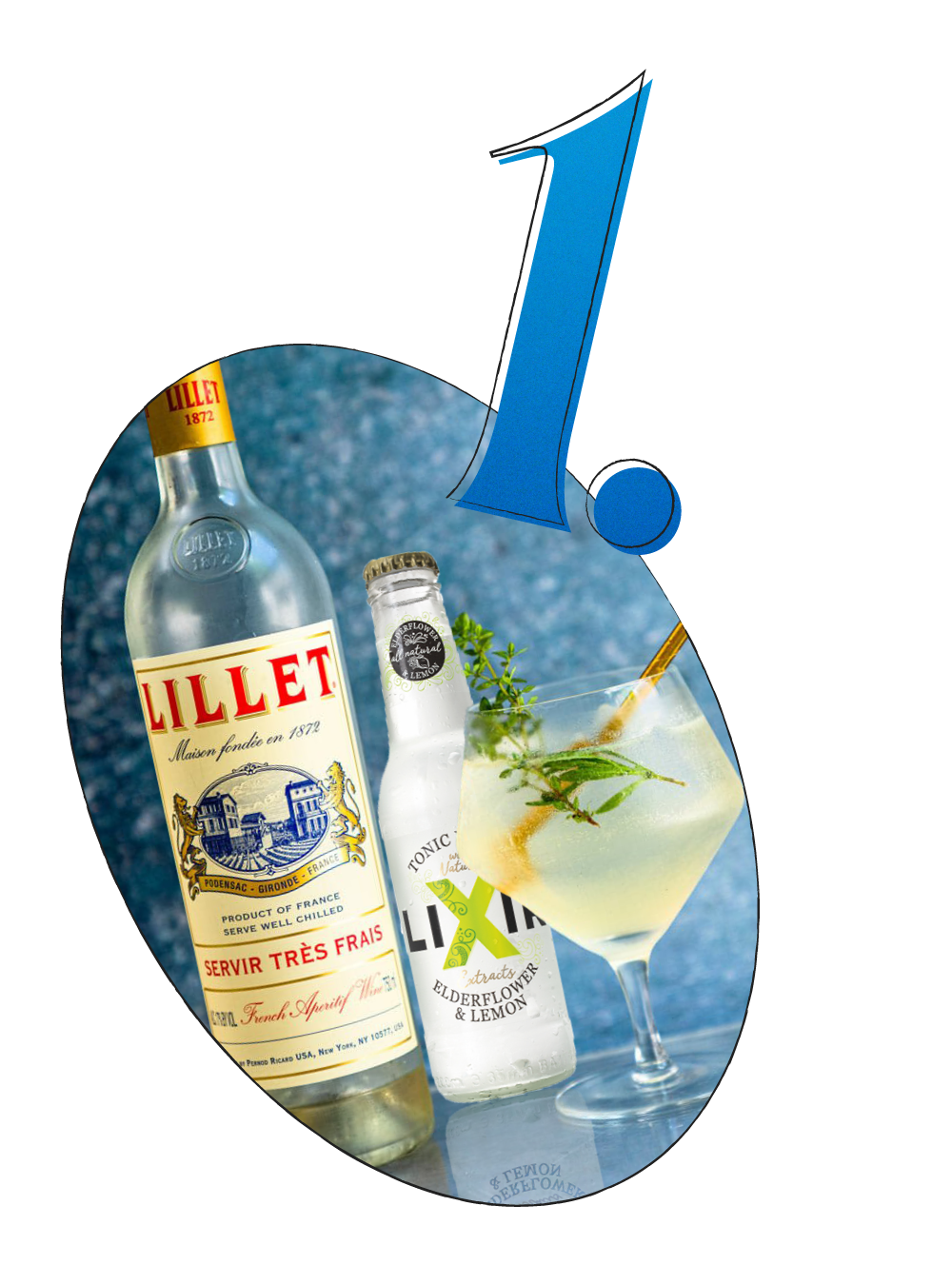 1. Lillet Blanc & Lixir Elderflower & Lemon Tonic.
You can't create a summer drinks list without talking about a Spritz.
Lillet is a French, wine-based aperitif. They've got a couple of different colours in their range, but I think the white or 'Blanc' one lends itself best to a Spritz.
Lixir, the tonic, are a contemporary mixer brand. Founded by two mates, they make a range of award-winning mixers that are low in sugar, all-natural, and use a reduced amount of quinine, the ingredient that gives tonic its bitterness. By reducing the quinine, Lixir manages to emphasise the other flavours in your drink.
Serve with ice, garnished with a bit of mint in a tall glass. A perfect golden-hour sundowner Spritz – super refreshing!
2. Shandy Shack
For those pub garden vibes – if you can get a pint on tap, served ice-cold, Shandy Shack are just perfect for sitting with your mates and having a few on Sunday afternoon. I'd recommend getting one at The Lighthouse in Battersea.
The brand was literally founded by three friends selling Shandies from a portable shack to the festival scene. From these humble beginnings, their passion for the drink only grew and they made up their mind to start brewing their own beer and craft sodas to create the ideal Shandy.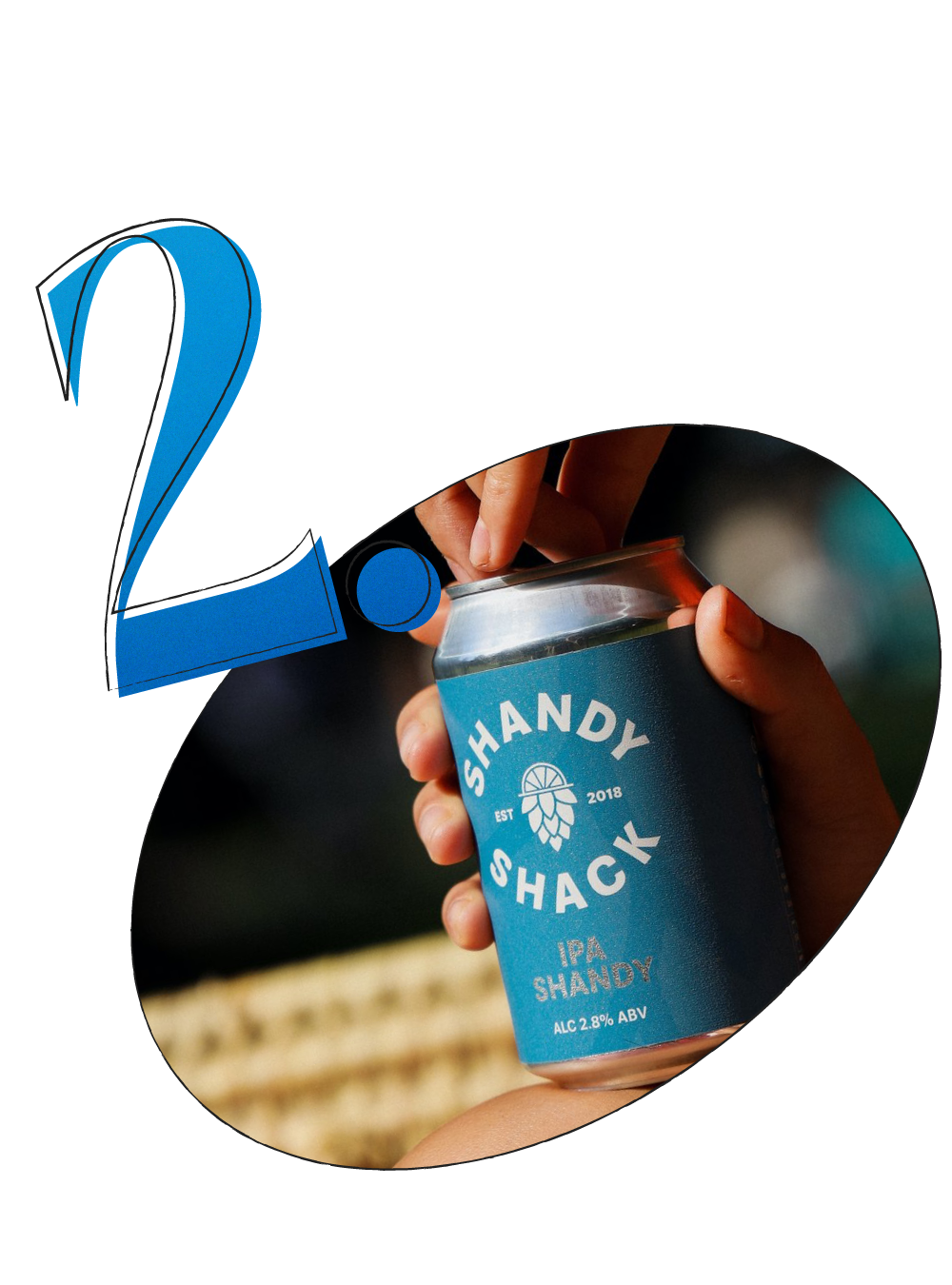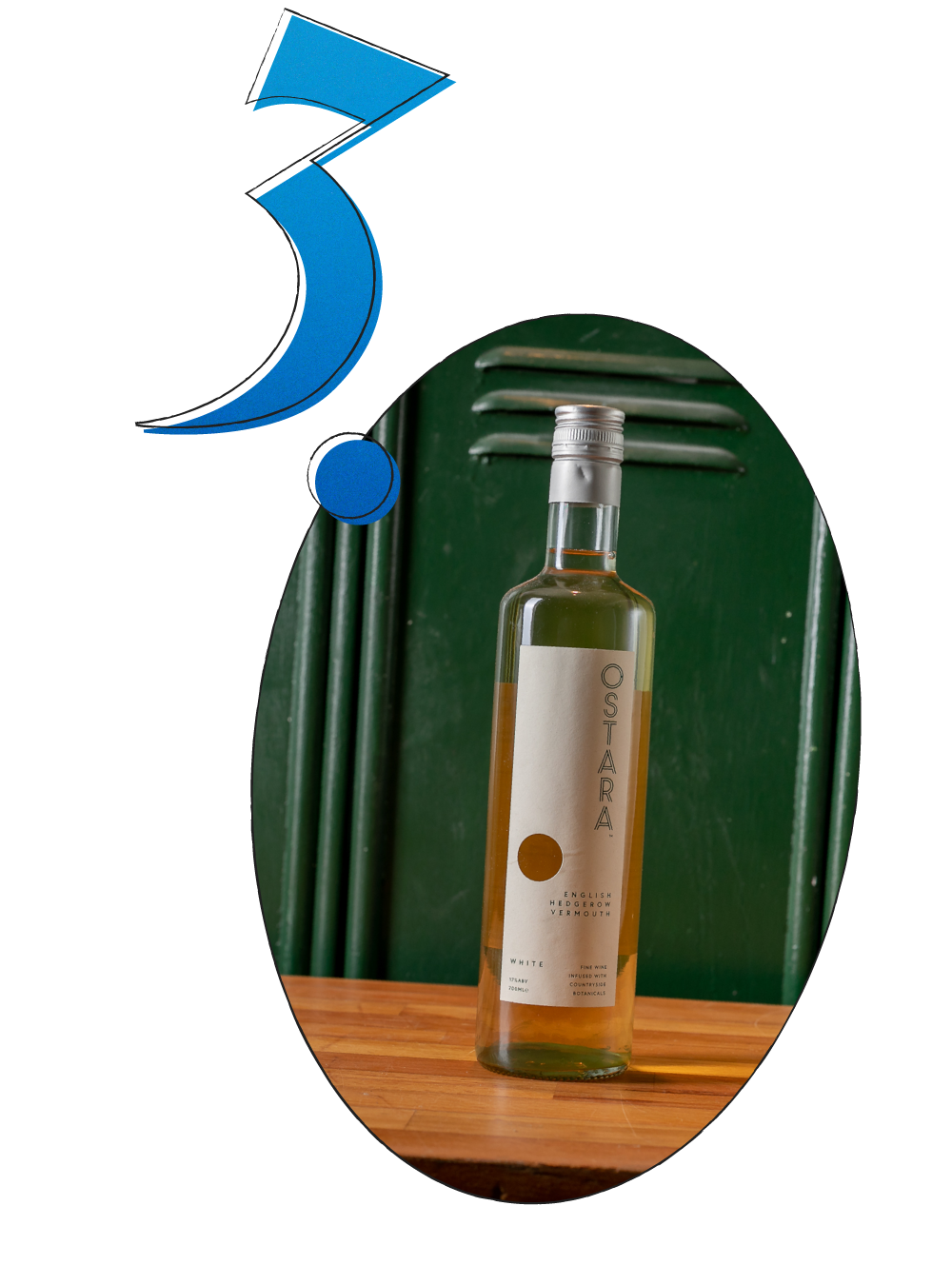 3. Ostara Vermouth & Soda.
Vermouth is a wine-based product that's been fortified with a small amount of spirit and aromatised with herbs and spices.
Ostara has started making English Vermouth. As much as I hate to say it, thanks to global warming the UK is finally starting to produce some great white and sparkling wines.
Ostara basically builds on these English wines and turns them into Vermouth. They then use botanicals foraged from English hedgerows to aromatise the drink.
Its great served over ice if it's a summer evening or, if you want to make your drink last a little longer, mixed with soda or tonic. It's honestly delicious!
4. REAL Kombucha
Kombucha is a sparkling, fermented drink made from tea and I like REAL in particular because it's served in a champagne bottle. What I love is that, even though it's alcohol free, there's still this experience of opening a bottle of Champagne or Prosecco.
REAL are based in the Chilterns Hills in Buckinghamshire and were one of the earliest brands to make the new wave of Kombucha but, compared with many of their competitors whose products are positioned closer to soft drinks, REAL are tapping into the 'wine occasion'.
They wanted to create a product that paired really well with food and could be served in the best restaurants in the country. So, if you're having a barbecue, for example, and don't want to drink loads of booze, REAL Kombucha goes really well with food whilst also allowing you to still have the theatre of being able to pop a bottle with your friends.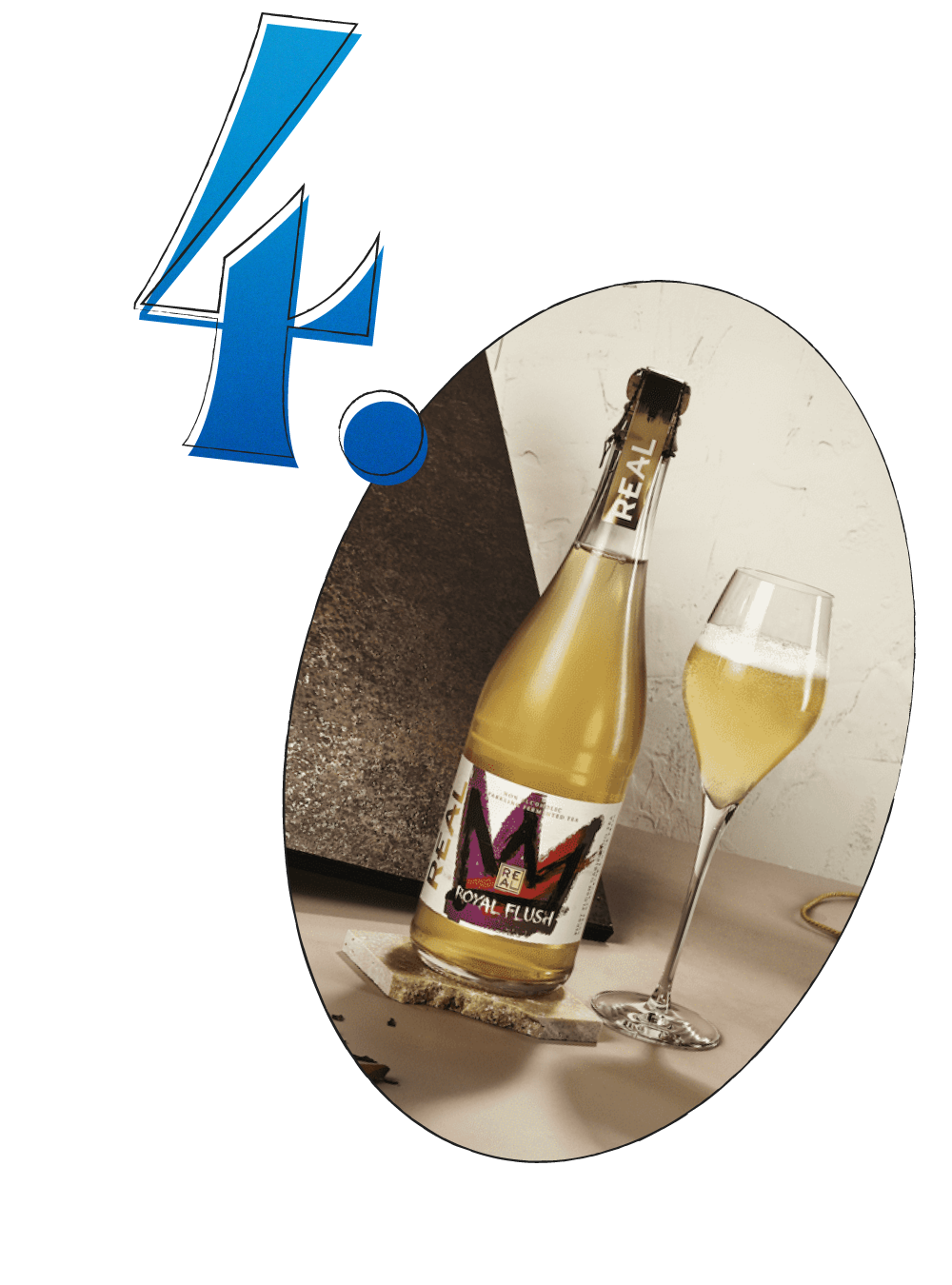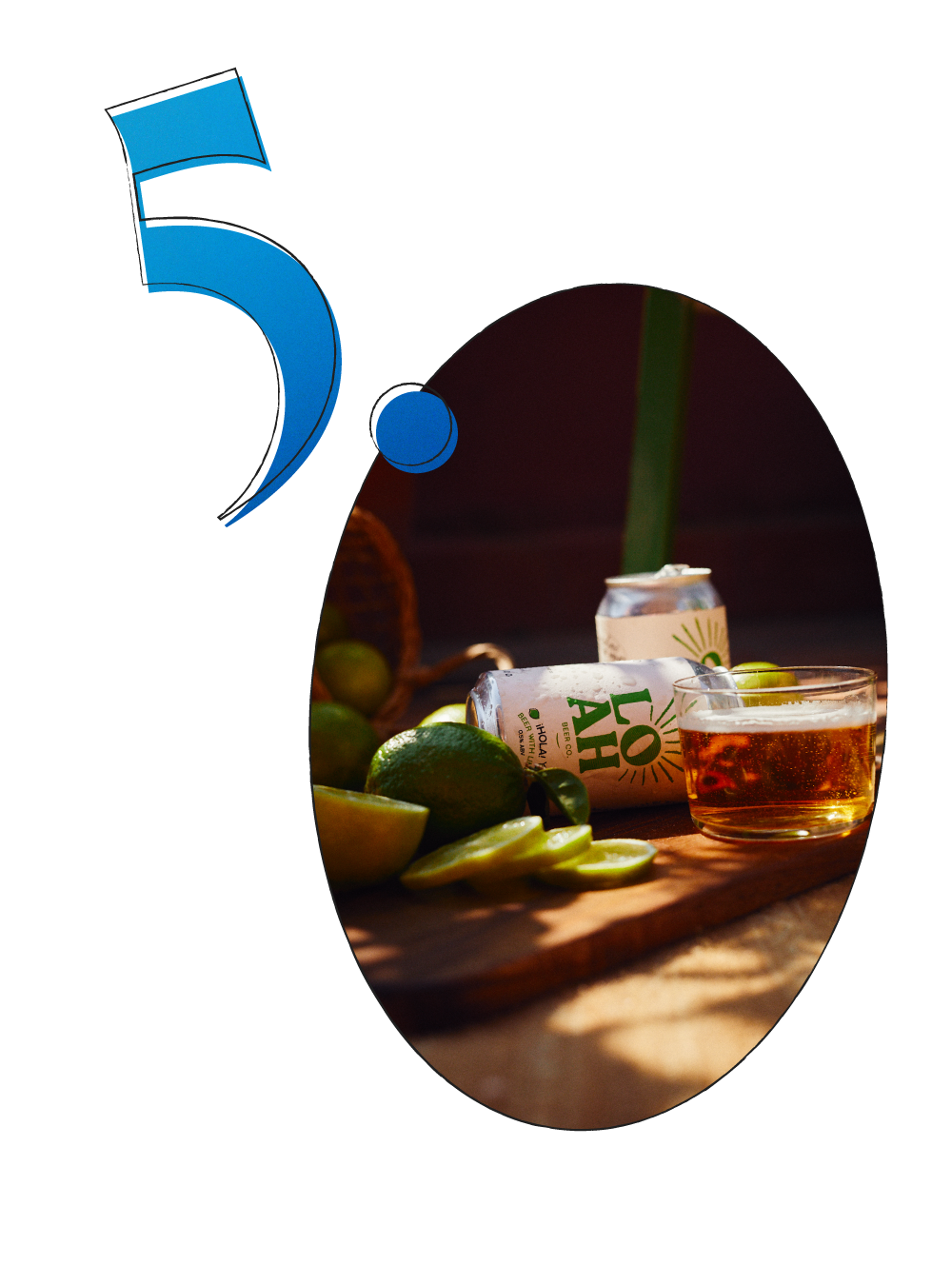 5. Loah Beer with Lime.
I would definitely choose Loah as the drink you grab when you're going for a chilled night with your friends. You can just throw it in your bag or take all your cans to the park.
With Loah it really does feel like you're having a beer but they're not overly sweet or sugary and have this nice light, fresh feel to them. I love how much attention they've paid to the ingredients - the fact that they're low-calorie, low-sugar and not full of crap.
This is super hard to do. To get a 0.5% beer tasting that good while having a great mouth feel is really not an easy feat.
I also love their ethos, the whole 'sunshine state of mind' approach. Lots of craft beer brands can be quite heavy and worthy and have to be super 'craft' - i.e. you can't be playful and imaginative with things.
I really like that the guys have created this brand that's super fun and light and that feels very summery.
There you have it, 5 drinks to try for every sunny occasion you'll find. Oh, and if you're looking for something a bit heavier, check out Racheal's whisky. In her own words;
'I've always been a massive whiskey fan and so, over the first lockdown, decided to try a bit of an experiment. I linked up with an old friend of mine, Greg Dillon, who's an award-winning bottler and producer, and decided to have a go at reverse engineering our own whiskey. Normally, if you wanted to start your own whisky brand you'd have to build a distillery and then wait a minimum of 3 years before your cask can even be classified as whisky. 3 years doesn't even produce a that great of a liquid in Scotch terms and so ideally you'd wait a fair bit longer.
Once you have your whiskey ready, you then taste it and assign it tasting notes. What Greg and I did was, taking advantage of his amazing library of casks, decide in advance what our tasting notes would be and attempt to work backwards. By blending from his already-aged stock, we could create a beautiful aged whiskey in much less time and to be honest the process was a lot more fun as it required quite a maverick approach to blending.
We wanted a super chocolatey, rich, spiced flavour – which, after much trial and error, we achieved and called Chocolate Spice – I love it!'